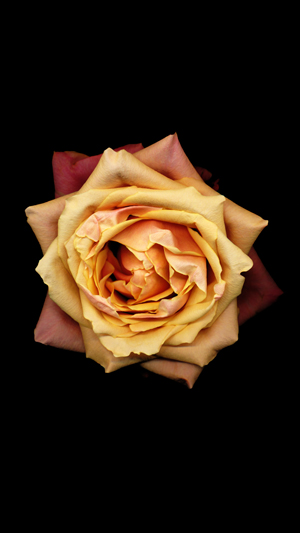 Sodeli...(Swiss German for well, well...)
we are back in sort of normal mode.  Normal mode for end September is packing and dispatching a lot of boxes which is, despite the fact that it is work, a true joy to me. I love to say bye bye to parcels and boxes and wish them farewell on their journey over the oceans or mountains. Thus, we are finishing up the orders from my stockists of last week and then, then...
I guess then I need a pause and then I will have a look at the latest babe in town. I got a gorgeous thyme CO2 extract to play with, some neroli, more rosmary, Lavender CO2 (out of this world) and litsea cubea and more...thus, happy playing ahead.
But first: getting ready to finally say bye bye to some big boxes next week. And please:  Enjoy your weekend!
Today's picture: a rose, scanned.