Set/Samples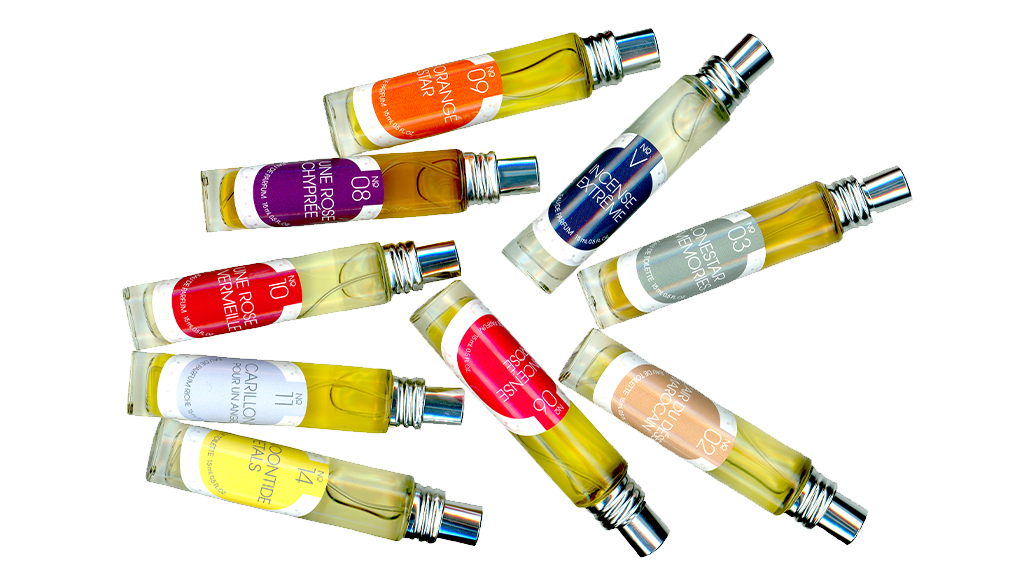 Spray vials-choice of 5 scents-free shipping
Price: 31 Francs
RECOMMENDED choice if you are new to Tauer:
Air du désert marocain, Au Coeur du Désert, PHI-une rose de Kandahar, Orange Star and Une Rose Chyprée.
Not sure what to get? Ask us!

Au Coeur Du Désert® extrait de parfum, 1.5 ml, spray vial

Eau de parfum 1.5 ml, 0.05 FL. OZ. in glass vial with spray pump
L'AIR DES ALPES SUISSES is not only hand filled and labelled in Switzerland, but also inspired by the beauty of the Swiss mountains.


sample size=1.5 ml, 3 scents at your choice


You want your small volume orders to come with track and trace?
You ordered items shipping for free and want the extra security of registered shipment with track and trace? Add this service and we will send your order registered through Swiss Prio Mail, with track and trace.
This is an offer for small volume orders providing you with the option to track your order. (depending on your country's postal service).
Full bottles of perfumes always ship registered.

l'oudh
eau de parfum, 1.5 ml, spray vial

PSST! Many do not know some of these.... like our dark and mysterious l'oudh. The real thing!
Carefully selected. Carefully packed. Carefully shipped. Enjoy this set of 5 samples, in glass spray vials, and say hi to some of the most intriguing perfumes.
1.5 ml each, in tin box.