Specials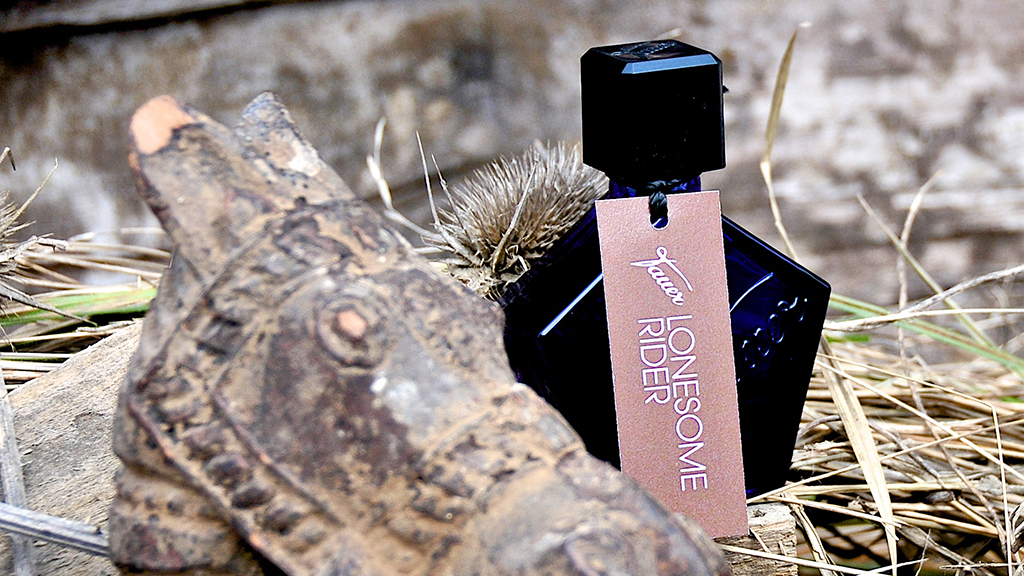 Colored dark blue heavy glass, in a beautiful cardboard box. The perfect gift!
300 ml, >65 burning hours , pure natural wax from farm raised crops.
This product ships for free from Zurich, Switzerland, and is a Tauerperfumes.com exclusive offering.
made in UK

A true collectible, created around a natural oudh extract from Laos. Unique.

You want your small volume orders to come with track and trace?
You ordered items shipping for free and want the extra security of registered shipment with track and trace? Add this service and we will send your order registered through Swiss Prio Mail, with track and trace.
This is an offer for small volume orders providing you with the option to track your order. (depending on your country's postal service).
Full bottles of perfumes always ship registered.

From: CHF 5.00

To: CHF 25.00

Welcome to the Tauer MAG
Issue 05, April/May 2018
Highlights: this MAG features vintage and the market. From a personal perspective, the change in the perfume market at the end of the 19th century, Eddie Bulliqui's take on vintage, Persolaise's opinion of vintage and much more. Together with the new limited edition fragrance LES ANNÉES 25, a perfumed print installation.
Issue o4, DECEMBER 2017 Highlights in issue 04: A new fragrance, l'oudh. You can choose: the MAG alone, MAG with 1.5 ml sample of l'oudh edp in spray vial or with l'oudh in 5 ml miniature in tin box. Inside the MAG, I share some insights about this exclusive fragrance. L'oudh is not available anywhere else for the moment. And then there's a lot more: Persolaise's opinion article discusses sustainability and creativity. I talk about inspiration. There are three portraits of Dutch business partners. There's an illustration by Nafia Guljar. And more....


Perfumed glycerine soap, hand made in Switzerland, 100 gr,
The soap bar is protected by a cellophaned cardboard box.

Created by Andy Tauer, the room fragrances are amazingly rich and will perfume your home, your fabric, your body.
The room fragrances are rich in naturals, and are micro encapsulated in a carrier, making them last. And because they are water based: They are safe to use, too.
Bonus: You can apply on skin or on fabric, too. Try it!
This is an exclusive tauerperfumes.com launch offering.
The product comes as seen. We can offer these at a reduced price while it's new. This is a limited offer.
Size: 175 ml
Ships for free
Micro encapsulated in water: Free from solvents other than water, no ethanol, paraben free.

Created by Andy Tauer, the flash series of tauerville comes in 30 ml flacons, serious perfumes at a great price.
With the tauerville line we explore new territory. Each perfume has outstanding longevity and is carefully balanced with the unique Tauer handwriting, some call it the Tauerade. Unique and bold, yet 100% wearable.