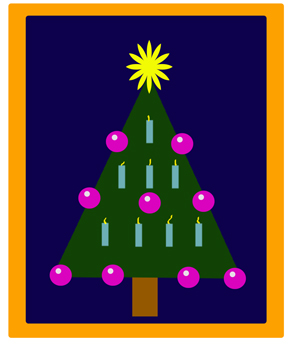 Fragrant greeting to you all from Zurich again. I thank you all for your lovely comments and sharing your memories yesterday. I know what I will do over the holidays: Take a time-out and write a thesis on Santa's appearance all over the world.
I have just picked the winner of yesterday. As always with random.org: I read the number of comments, get a random number on random.org and then I check the MySQL database for the corresponding comment entry. Sometimes, they are odd, however, these random numbers ...
Today, we continue with the advent calendar, with the prize being the Cologne du Maghreb, shipped to you, wherever you live. I have a heavy loaded day today with lots of small issues needing my attention. Hence, I skip my story telling on Paris and perfumery in Paris to tomorrow. And I leave you with a little challenge today. All answers are entering the draw. If random.org picks you and your answer is correct, I will add a scented soap, called Mandarines Ambrées, reserved for friends and family, to the Cologne du Maghreb.  If your answer is not correct and if random.org picks you, then you get the cologne...
Thus, the question: I was shopping yesterday in Paris and visited:
a) Les Parfums de Rosine boutique in the Palais Royal
b) a carrot soup factory outlet
c) Sephora, followed by Marionaud